strap4u
- A FRENCH INNOVATION
PATENTED AND MANUFACTURED IN FRANCe
CONCEPT :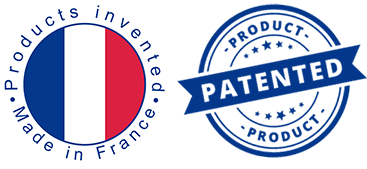 Strap for you is a removable silicone orthosis invented in the south of France. This strap allows to gently relieve and immobilize finger injuries, whether they are sprains, fractures or dislocations... Adjustable and available in two sizes, this medical device (MD 1) is appropiate for many people. It can be applied and removed easily.
Its innovative design with many holes and dividing wall allows the immobilized fingers to breathe, avoiding maceration.
It is a hypoallergenic product thanks to its silicone composition, it is reusable and is part of a sustainable development approach. It can be washed simply and quickly with water. Strap4u is a product for health professionals (orthopedists, emergency doctors) as well as individuals.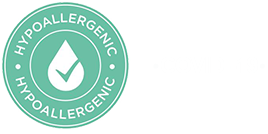 patented and manufactured in France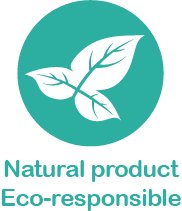 strap4u
The Innovative Strap for fingers
Strap4u is a removable silicone orthosis, that can be applied and removed easily. Adjustable and hypoallergenic, it appropiate for many people.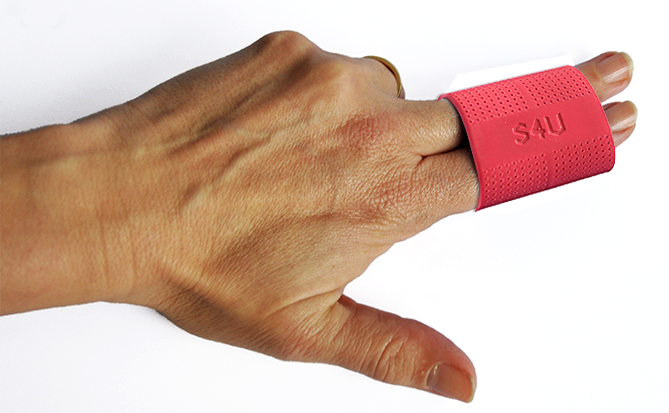 medical device
strap for you
The innovative strap for flexible immobilization
Strap4u is recommended by health professionals. Dr HUSSEIN CHOUGHRI, Head of the Hand Unit at the Bordeaux Pellegrin University Hospital and his team prescribe Strap4u since its presentation at Pharmagora in April 2018.
We are honored by this collaboration and the relationship with his department.
IN WHICH CASES TO USE S4U?
strap4u
FOR HANDS AND FEET
The different uses
Strap4u is adjustable and exists in 2 sizes and is appropiate for many people. You can also cut out Strap4u to fit small toes. To be used in case of :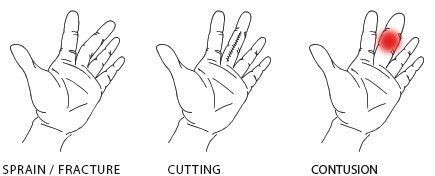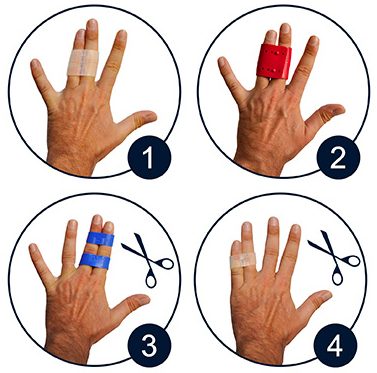 strap4u
DISCOVER OUR RANGE
THE 1st ORTHESIS IN HYPOALLERGENIC SILICONE